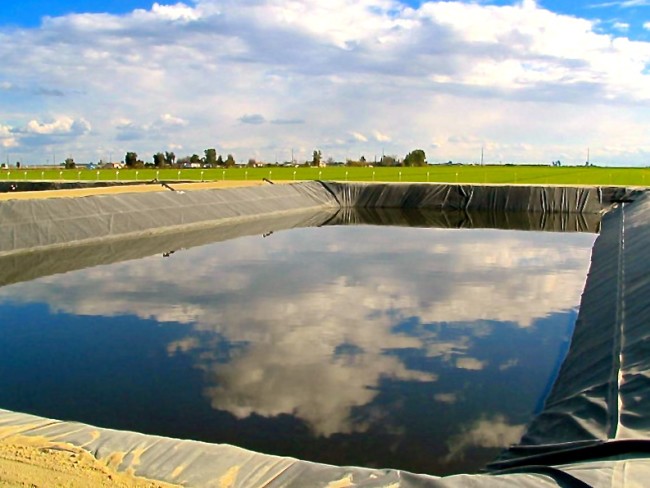 Wastewater lagoons are an important part of the agricultural industry. At Controlled Environments Construction (CEC), we've found that most people don't consider them to be complex structures. But with the current regulatory environment, it's important to understand the complexities of these lagoons and to build them correctly while minimizing the environmental impact as well as the owners total investment.
New Technology plays a much greater role in the construction of state-of-the-art Wastewater lagoons. From the manufacturing and welding of the pond liner, to GPS and advanced surveying techniques, the construction of wastewater lagoons is no longer about simply digging a hole in the ground.
There's even hi-tech monitoring of leaks and multiple layers of protection to ensure any breaks within the pond liner are detected before a serious problem can occur.
We understand the intricacies of agricultural and industrial wastewater management and have dealt with a large number of environmental agencies in constructing wastewater lagoons in the Central Valley of California.
Let CEC help you from start to finish. That includes planning the project before a shovel hits the ground and it concludes after your current Wastewater Lagoons are officially listed as "CLOSED" with the Water Board or other Government Agencies.
Full "Turn-Key" construction, and quality project management.